The victory of Governor Duoye Diri of Bayelsa State, according to Osun State Governor Ademola Adeleke, is evidence of his outstanding work during his first term.
Following the recent regional gubernatorial poll, Governor Adeleke also congratulated the Bayelsa governor on his reelection.
The Independent National Electoral Commission announced Diri as the victor of the 2023 Bayela gubernatorial election (INEC).
"This re-election is a recognition of your accomplishment and commitment to the growth and prosperity of your people, which I saw firsthand when I had the honor of putting the Igbogene-AIT-Elebele Outer Ring Road in Yenagoa, Section 4 into service."
Governor Adeleke recalled his admonition to the Bayelsa people during the project commissioning while thanking the people of Bayelsa for staying with the winning team.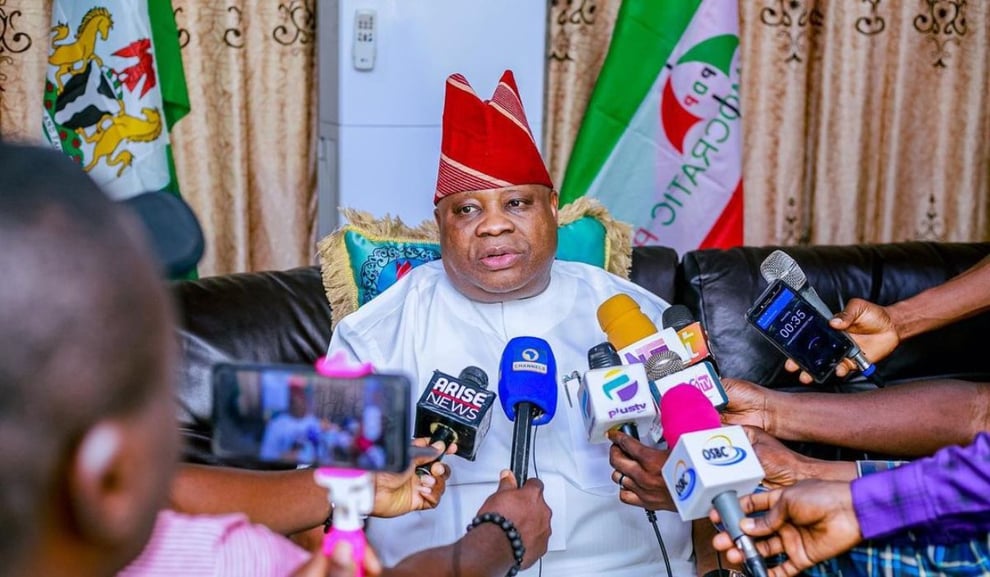 I urged the good people of Bayelsa not to change a winning team, I am happy that with your re-election, Bayelsans have chosen to stay with the winning team."
The Governor prayed for continuous guidance for the Governor and his team to continue to deliver good governance to Bayelsa people
"I pray that under your leadership Bayelsa State and her people will continue to grow and prosper" the statement concluded.