Leeds United, one of Premier League's clubs, has ordered staffers to go home and closed its Elland Road stadium "until further notice" as the police investigate a security threat.
AllNews Nigeria understands that the closure of the stadium follows a threat posted on social media.
West Yorkshire Police said: "Police were called to attend at Elland Road football stadium following reports of a security threat to the premises.
"Investigations are currently ongoing to establish the credibility of that threat.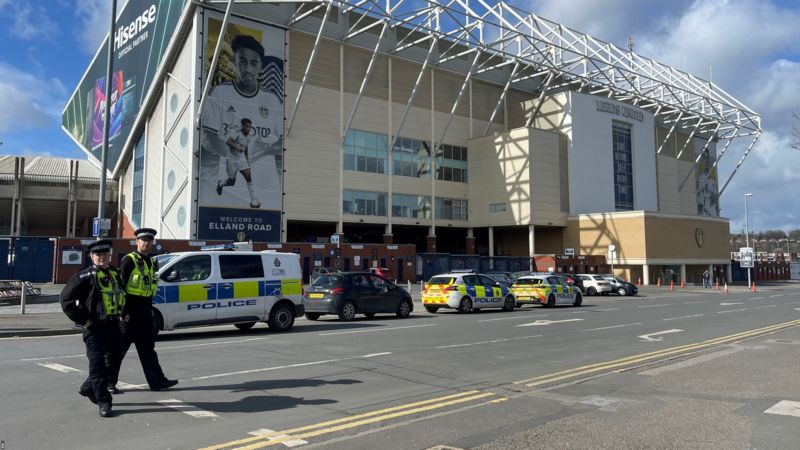 Police outside Leeds United Elland Road stadium
Reacting, Leeds released a statement saying: "Leeds United's offices, ticket office, Foundation offices and club shop at Elland Road will be closed until further notice on the advice of the police.
"We apologise for any inconvenience and we will inform the public when normal service resumes."
It is hoped that normalcy would be restored before players return from the international break to continue European competitions next month.