At first glance, the law seems to be in support of supporting the educational growth of Nigerian young, but upon closer inspection, it starts to appear to be a tokenistic gesture designed to win over the public's goodwill. It almost seems ironic that the requirements for qualifying are so restrictive given that the measure aims to increase access to higher education.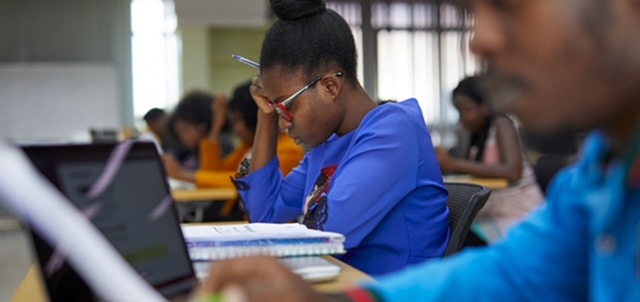 The first requirement is the minimum income needed to qualify. It is ludicrous that a student from a household with two financial contributors who earns the minimum income of 30,000 per month would not be eligible for the student loan program.
President Tinubu discussed the measure and explained why he was signing it: "We all believe that education is the greatest weapon against poverty, so we have to invest in it," he said.
This message suggests that Mr. President believes that higher education may help students from low-income households escape poverty by empowering and upskilling them and increasing their earning potential. However, with staggering 40% unemployment rates among BSc graduates, it would appear that going to college is not a certain route for young people in Nigeria to achieve financial stability.
Concerns I have with the Buhari administration's use of loans and Covid-19 relief fund received during their time in government. I specifically request that you open an inquiry into how these monies were utilized and to hold both President Buhari and the Finance Minister under the Buhari government accountable.
We must make sure that every dollar of public monies is used wisely given the state of the economy in our nation right now. Regrettably, there have been allegations of wasteful spending and corruption during the previous administration, raising major concerns about the openness and accountability of the government.
This is not meant to be a criticism of academic institutions; rather, it is meant to draw attention to the reality that they are not doing a good enough job of preparing students for the workforce once they graduate. The student loan program will be a welcome addition to the educational system if it is effectively coordinated, which does not appear to be the case. However, if the goal is to improve economic viability by upskilling the youth and increasing employment rates, the primary focus should be on reforming the tertiary education system to a functional level.
Key things to note about the Student Loan
1. Bear at the back of your mind that loans are meant to be paid back
2. You can not owe the government and not get blacklisted
3. You must have a good credit history (start offsetting your Loan with Loanapps)
4. You have two years to pay up after NYSC
5. You must not have been convicted of any serious offence
We cannot be mere consumers of good governance, we must be participants as citizens , we must be co-creators and support who God has blessed us with (Akanbi) The speed of decision making is the essence of good governance… Good governance is the process of measuring how public institutions conduct public affairs and manage public resources and guarantee the realization of human rights in a manner essentially free of abuse and corruption and with due regard for the rule of law… BAT is the Man!!!! May God grant you good health during your tenure.