Muhammadu Inuwa Yahaya, the governor of Gombe State, attended the Sustainable Development Goals (SDGs) action week's concluding plenary in New York.
The UN's New York headquarters served as the venue for the occasion.
In attendance at the UNGA's 78th session as a member of President Bola Ahmed Tinubu's delegation was Governor Yahaya.
The governor is anticipated to participate in collaborative discussions about the development of his state with partners and UN agencies as part of his duties.
The governor's spokesperson, Ismaila Uba Misilli, made this known in a statement on Monday morning.
"The SDGs action week is a significant gathering where global leaders and stakeholders come together to discuss and advance the implementation of the SDGs.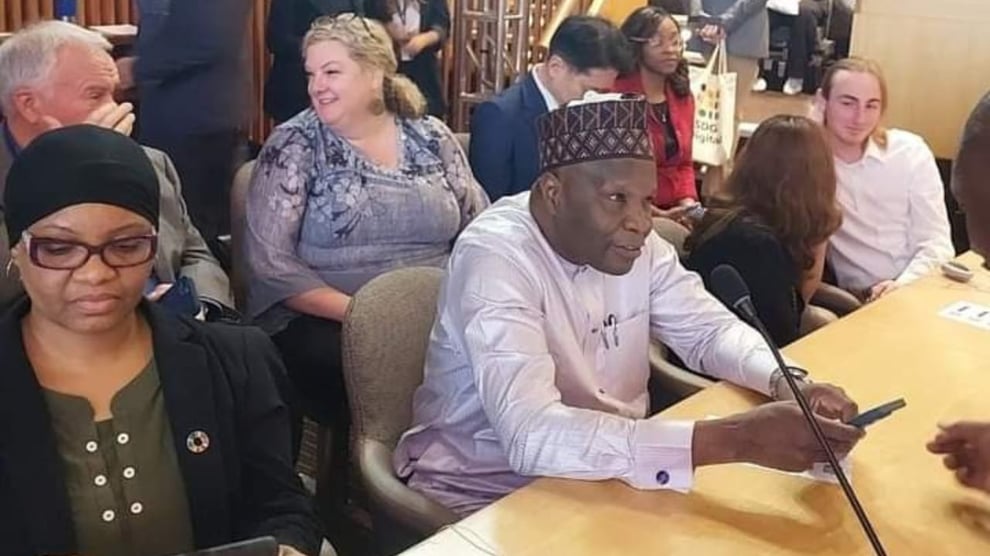 The SDGs action week is a vital initiative that aims to promote awareness, dialogue, and collaboration toward achieving the 17 Sustainable Development Goals established by the United Nations.
"Governor Inuwa Yahaya's presence at this international forum holds particular significance as he is part of the delegation accompanying President Bola Ahmed Tinubu to the 78th session of the United Nations General Assembly (UNGA).
"During this prestigious gathering, the Governor is scheduled to engage in productive discussions with key UN agencies and partners.
"These conversations will revolve around matters of mutual interest and benefit, reinforcing the commitment of Gombe State to actively contribute to the achievement of the SDGs and collaborate with international stakeholders in pursuit of development and prosperity.
"Governor Inuwa Yahaya's participation in the SDGs action week and his upcoming interactions at the UNGA exemplify his commitment to the principles of sustainable development and his willingness to engage in meaningful dialogue and cooperation on the glibal stage for the socio-economic development of Gombe State," Misilli stated