Leandro Trossard's goal gave Arsenal a slender 1-0 victory over Everton, snapping a string of four straight losses at Goodison Park.
For the Gunners, it wasn't an easy game because they had to fight through a VAR controversy in the opening minutes.
Despite the fact that Eddie Nketiah was just marginally offside in the buildup and the ball only reaching him thanks to a strong deflection from Everton striker Beto, Gabriel Martinelli's sweeping finish gave Arsenal the lead in the first half. However, VAR decided to disallow the goal.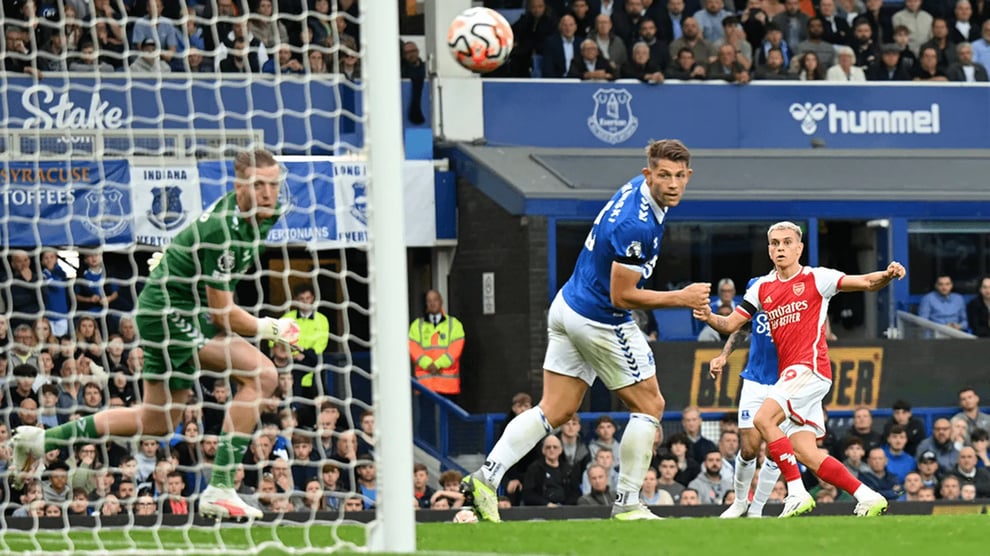 However, the Gunners came out of the break on the offensive and were rewarded with a goal in the 69th minute.
Following a deftly executed corner, Trossard, who replaced the injured Martinelli in the first half, struck a first-time finish off the post from Bukayo Saka's ball.
The goal marked his first Premier League goal of the season and eventually clinched a long-awaited victory for Mikel Arteta's side.
Arsenal move up to fourth while Sean Dyche side's are rooted in 18th position and wait for their first league win of the season.