According to Senator Samuel Anyanwu, the People Democratic Party's (PDP) nominee for governor of Imo State in the November 11 election, Imo State has the highest unemployment rate.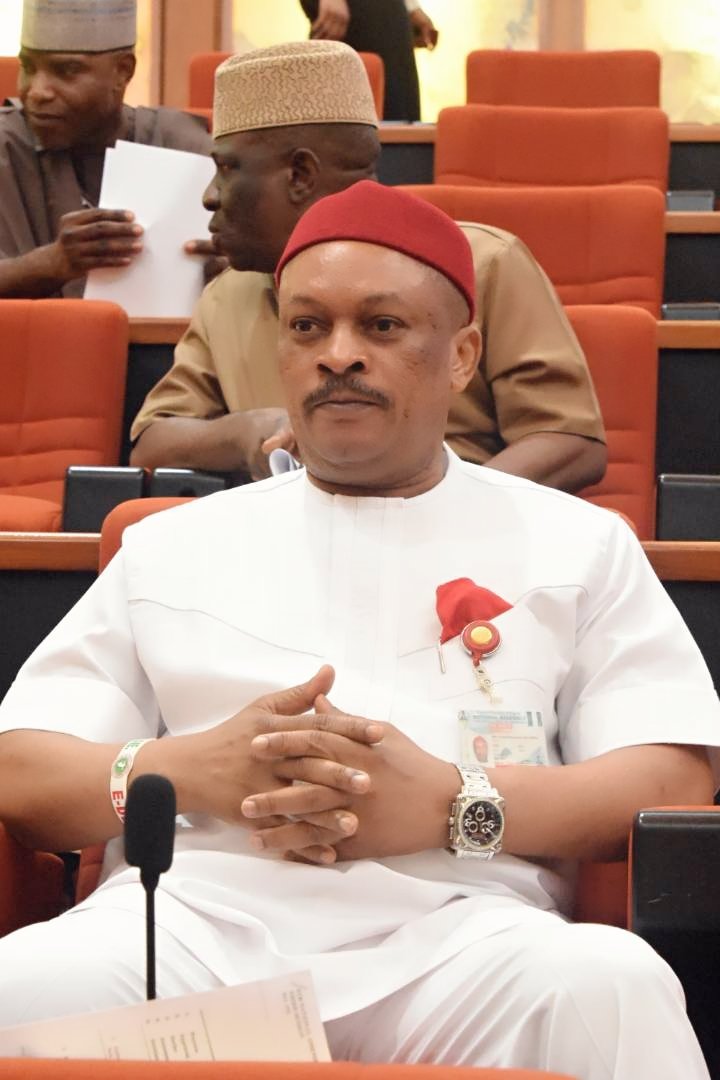 Senator Anyanwu made this known during an interactive session with Imo state indigenes residing in Lagos at the weekend at Ajao Estate, Lagos, Nigeria.
Speaking at the event, Senator Anyanwu said: "The unemployment rate in Imo State is 57.8% presently. Today, Imo State has the highest percentage of unemployed youths. The high unemployment rate is the reason for the insecurity."
"The first cardinal point of a very responsive and responsible government as enshrined in the constitution of Nigeria is to protect the lives of the people. Once you don't do that, you have failed in your responsibility and a very sincere and honest government should resign.
"It is not too late for the present administration of Hope Uzodinma to resign because they have failed."
"Why won't there be insecurity when people are unemployed when people have no hope of tomorrow? The frustration and desperation in Imo state is second to none people are committing suicide because there is no hope for tomorrow."
On how he intends to curb unemployment in the state, Anyanwu said: "When elected, I am going to create 23,200 jobs. When I was in the House of Assembly, we passed a law for employment, we employed 10,000 Imolites who were properly documented and paid salaries for 5-6 months before this government came and dissolved them. So once I take over after my swearing into office is to reinstate those 10,000 jobs after proper documentation to know those who are still alive and those who are still in the state."
Explaining further, Senator Anyanwu stated that "to create jobs and to help curb the security in Imo State, I will establish a programme called, community-based guard initiative. We have 660 autonomous communities in Imo State, in every community, we will take young men and women, 20 of them from each community who are ICT compliant. We are going to initiate them into the programme. What that means is that we are going to create 13, 200 jobs under 100 days in office. They will do is to help security agency in intelligence gathering."
"There is nowhere in the world where you can just stop insecurity by bombing the people, by killing them. you must employ some four approaches, dialogue, we must dialogue with the people."
Lamenting Senator Anyanwu said: "Businesses are dying and shutting down because there is no patronage and insecurity.
"Imo state used to be the hospitality hub of South East, it has the highest hotel industry in the south-east but today those businesses are shutting down because there is no patronage, businesses are dying because of insecurity. Over 60% of hotels in Imo State are up for sale. because of lack of patronage based on insecurity, and this insecurity is government-induced."
"My job is to make Imo safe again to bring succour to Imolite," he added.