Entrepreneurs and business owners have been urged to embrace digital technology to upscale their businesses. This call was made by Tech experts at the visit of the Executive Leadership Team of Rack Centre to the Digital Enablement Workshop sponsored by Rack Centre to empower entrepreneurs with necessary digital technology skills
On wednesday, 8th November, 2023. Speaking on the importance of SMEs embracing digital technology, Chief Operating Officer of Rack Centre, Ezekiel Egboye, said: "In today's world, without technology, there is absolutely no way a business will grow or scale.
"In terms of digital technology, we encourage Small and medium scale enterprises to fully understand the impact of digital technology on how to execute, run their business and offer services to their customers." Explaining further, Egboye said: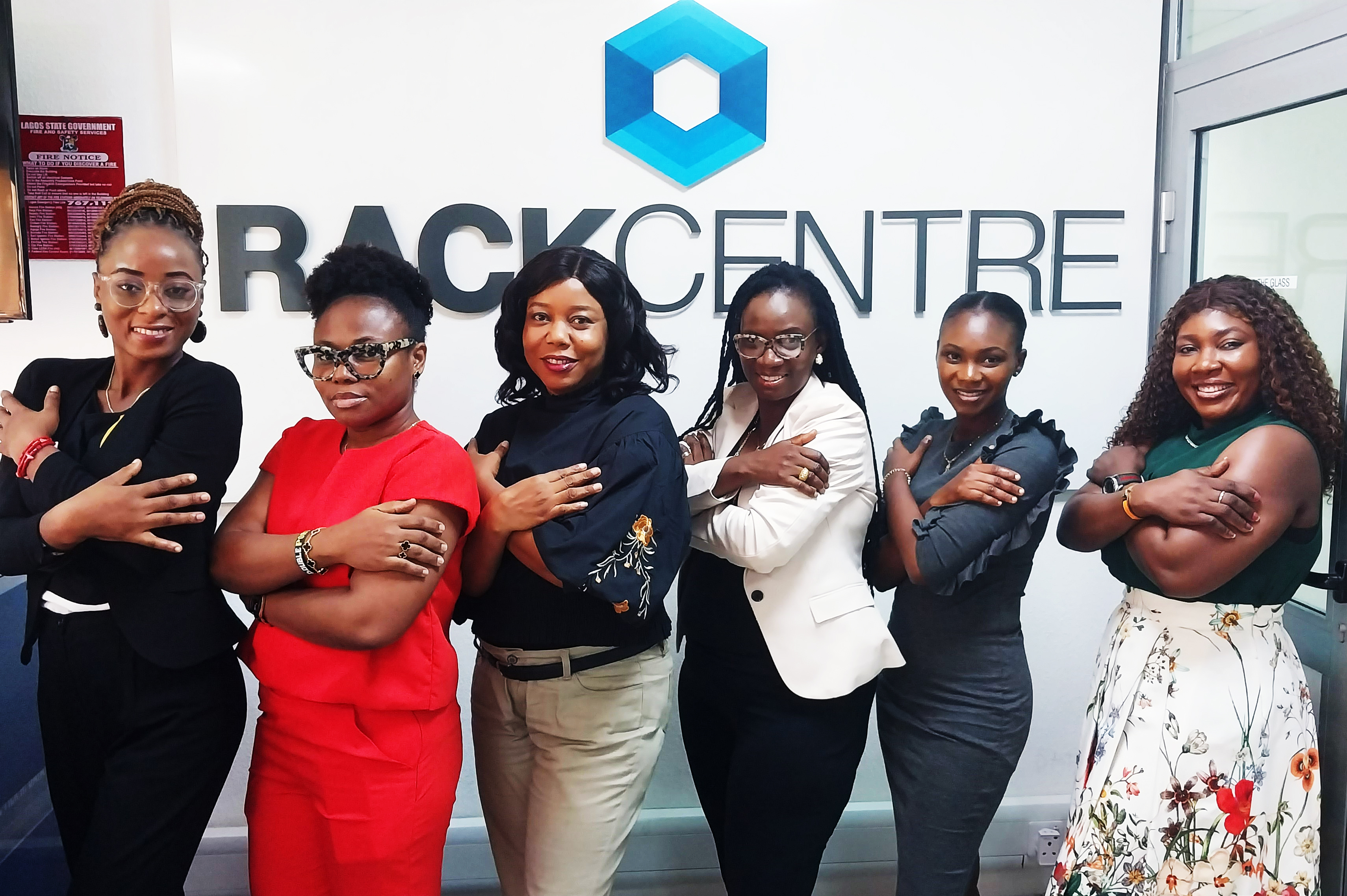 "The days of manual work, manual consumption of data and manual data analysis is definitely gone. For entrepreneurs and business owners to be efficient and effective, they need to innovate.
"Innovation comes with technology, without technology, entrepreneurs cannot innovate, and they cannot provide the required services or compete globally.
"For entrepreneurs and business owners to have a fair playing field, they have to be skilled, knowledgeable and invested in technology to compete favourably.
"Businesses should take into account the importance of technology, do their research, have a clear road map of how they intend to execute technology," he added.
According to Dr. Moji Olateru-Olagbegi, the CEO of The Workplace Centre Tech (TWPC), "Digital Enablement Workshop is about taking manual business, transforming it into a digital business. Teaching business owners how to scale, be mobile and adapt."
"The idea was conceived in 2020 when COVID happened, and many businesses went out of business, especially SMEs.
"These businesses were affected primarily because many of their processes were manual, and they could not pivot easily to the digital space.
Despite available technology, a lot of businesses in the country are being left behind because they either need to gain the necessary knowledge or, finances or capacity or the skills to do things digitally.
"The Workshop, aimed at empowering and equipping 50 local SMEs around select areas in Lagos State. "The training will be focused on equipping the SMEs to use some digital tools/skills to grow their businesses.
These trainings, which are in tandem with the sustainability programme of Rack Centre, are designed not only to bolster the capabilities of these individuals but also to create a ripple effect of positive change in society. On how the government can step up intervention, Adaigbe Wisdom Solomon, Chief Operating Officer of TWPC Tech said
"The need to provide an enabling environment in the area of funding, in the area of providing internet service provider, ISPs that give people access without hustle will go a long way. "More importantly, the issue of multiple taxation should be looked into, with that businesses will be able to consolidate and scale. "If there is an enabling environment from the government and there is some level of soft loans, businesses will do well with such interventions from the government."