Bode George, the former deputy national chairman of the Peoples Democratic Party (PDP), has asked the three opposition presidential candidates in the general elections of 2023 to come together and form a strong opposition force to oppose President Tinubu and the All Progressives Congress (APC).
George said in an interview with Arise TV that Peter Obi of the Labour Party (LP), Atiku Abubakar of the PDP, and Rabiu Musa Kwankwaso of the New Nigeria Peoples Party (NNPP) needed to unite to build a more powerful force against President Bola Tinubu.
Bode Gorge remarked, "We, as the opposition, must go back and recognise ourselves. Let us return to the party's constitution; everyone should bury the hatchet, tell ourselves the truth about power, and restructure the party. Where did Atiku come from? PDP. Kwankwaso, what about him? PDP. And what about Obi? PDP.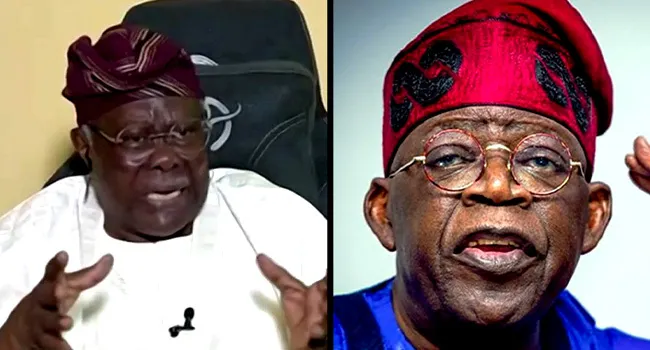 Reexamining the founding fathers' original draft of the constitution is warranted. We wandered off and split up as a family.
"And a house divided is inevitably bound for disaster. Let go of our self-serving goals and let ourselves be the cornerstone. What did we do that was improper in every way? Let's carry on from where we stopped, make some adjustments, and avoid making the same mistakes again.
"We had some issues before the 2023 general elections." Some of us attempted to explain, cajole, and persuade, but it didn't work. Looking at the election results, which party would be in the villa by now if those three were all in the same party?
"All right, let us make a decision. And we shall make our decision with the Almighty God's help. We will get down and work out our differences so that we may be one and return to where we were. So that we may provide a strong opposition."